Oral Surgery in Alexandria & Vienna: What It Is and Why You May Need It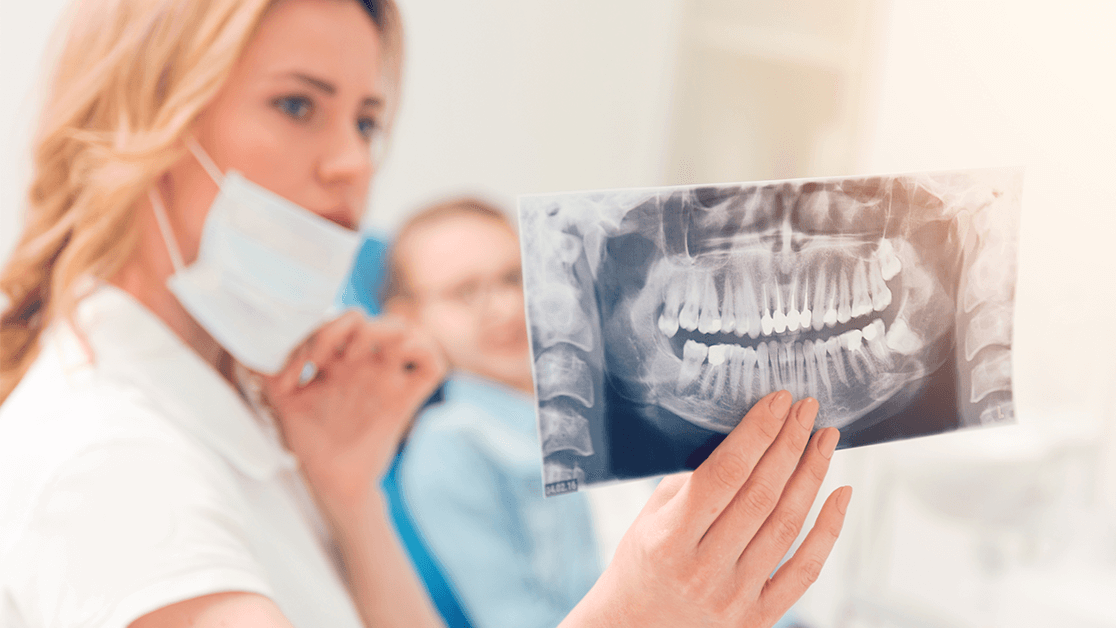 Oral Surgery in Alexandria & Vienna: What It Is and Why You May Need It
At Drs. Delgado & Kuzmik, we know that seeking dental care can sometimes be stressful. Our oral surgeons in Alexandria and Vienna can assist you with serious and complex dental issues that could otherwise impact the function and appearance of your teeth.
What Is Oral Surgery?
Most issues involving your teeth and gums can be resolved by a general dentist. For more complicated or in-depth procedures, however, you may need to see an oral surgeon. Oral surgeons undergo advanced training and can provide you with the benefits of their expertise when your dental issues are complex or require advanced surgical techniques. At Drs. Delgado & Kuzmik, our staff includes skilled oral surgeons who can provide the right care for you when you need it most.
What Conditions Require the Assistance of an Oral Surgeon?
Choosing Drs. Delgado & Kuzmik for your oral surgery needs can allow you to build a foundation for better dental health. You may need the services of an oral surgeon for the following treatment options:
Anesthesia: Procedures that require general anesthesia must usually be performed by an oral surgeon. Complex or lengthy procedures may require anesthesia to ensure your comfort throughout the entire process. At Drs. Delgado & Kuzmik, our team can provide you with the right oral surgery options in Alexandria and Vienna to ensure that your procedure is as painless as possible. This can allow you to receive the dental care you need with the greatest confidence and the best outcomes.

Complex tooth extractions: Simple teeth extractions usually require only local anesthetic and can usually be performed by a general dentist. By contrast, extractions that involve cutting into the gums or removing a tooth that is severely broken or has deteriorated will usually require the help of one of our oral surgeons. Wisdom teeth can press on adjacent teeth to become impacted, which will also require oral surgery to correct in most cases. The advanced training completed by our oral surgeons allows us to perform these complicated extractions safely and effectively. We can provide you with the best treatment solutions for your complex tooth extraction.

Certain orthodontic procedures: While most realignments of your teeth will require only the application of orthodontic appliances, some misalignments may require surgery to correct them. If you are a good candidate for these types of orthodontic oral surgeries, our dental team will discuss your options for straightening your teeth, improving the appearance of your smile, and resolving your dental issues quickly and effectively. Our oral surgeons can provide you with the best options for your orthodontic treatment requirements.

Issues with jaw pain: If you have chronic jaw pain resulting from a fracture of your jaw, deterioration of the bone in your jaw, or temporomandibular joint disorder, our oral surgeons at Drs. Delgado & Kuzmik may recommend oral surgery procedures to correct these issues. While we will typically use less invasive methods first, our dental team can provide oral surgery in Alexandria and Vienna, giving you fast relief from jaw pain and allowing you to get back to the activities you enjoy.

Sleep apnea surgeries: Most patients see positive results for their sleep apnea issues with mouth guards and machines that prevent the collapse of the airway during sleep. If surgical correction is required, however, the oral surgeons at Drs. Delgado & Kuzmik can provide effective and long-lasting solutions for sleep apnea that can help you rest easier and can improve your health in a practical way.

Dental implants: Dental implants are permanently affixed to the bone of your jaw or the tissue of your gums to provide attachment points for other dental appliances. These metal screws require the services of a trained and experienced oral surgeon to apply correctly. If you are considering implants for dentures or individual teeth, our team of oral surgeons provides the treatment options you need in Alexandria and Vienna. Drs. Delgado & Kuzmik is proud to offer these services to our patients and to deliver the right oral surgery options for all your current or future needs.
At Drs. Delgado & Kuzmik, we work with each of our patients to provide the best and most practical options for your treatment needs. We offer oral surgery therapies that can help you look and feel your best every day.
Why Choose Drs. Delgado & Kuzmik for Your Oral Surgery Needs?
We are committed to the highest standards of excellence in the dental industry. If you need oral surgery for a serious dental condition, contact Drs. Delgado & Kuzmik today. We look forward to the chance to serve you now and for a lifetime of brighter smiles.