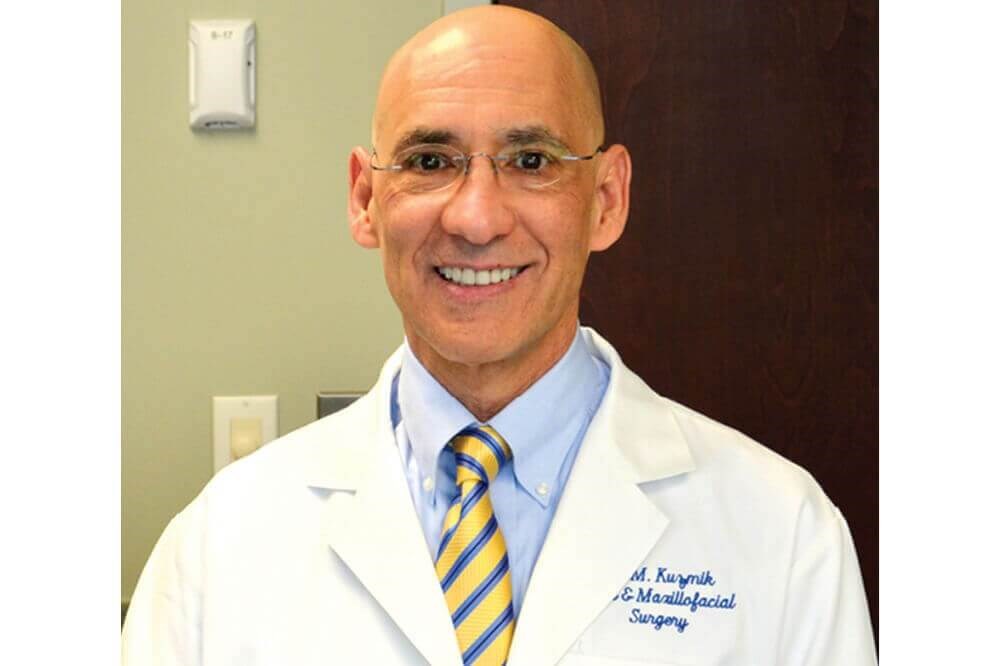 Michael D. Kuzmik, D.D.S.
As a board-certified oral and maxillofacial surgeon, Dr. Michael Kuzmik is also certified in dental anesthesia and Advanced Cardiac Life Support (ACLS). With a special interest in advanced dental implant restorations, he is very active in continuing education in order to stay up-to-date on the latest advancements. Dr. Kuzmik has participated in supporting local organizations and charities, along with donating his time to the Northern Virginia Dental Clinic. He was also chosen by the Washingtonian magazine as one of the best oral and maxillofacial surgeons in Virginia, Washington, D.C., and Maryland. Dr. Kuzmik currently resides in McLean, VA with his three children.
Dr. Kuzmik earned his Bachelor of Science in pharmacy degree in 1977 and a doctor of dental surgery degree in 1980 from Ohio State University. In 1986, he then completed a one-year residency at Prince George's Medical and Trauma Center in Cheverly, MD, as well as specialty training in oral and maxillofacial surgery and anesthesia at St. Francis Medical Center in Pittsburgh, PA and Jackson Memorial Hospital in Miami, FL. After four years of associate practice in the Washington metropolitan area, Dr. Kuzmik helped establish our Alexandria, VA office in 1994.
Along with holding teaching positions at Prince George's Medical and Trauma Center and the Georgetown University School of Dentistry, Dr. Kuzmik also belongs to numerous professional organizations and study clubs, including:
Diplomate of the American Board of Oral and Maxillofacial Surgery
The American Dental Association
The Virginia Dental Association
The Northern Virginia Dental Society
The American Dental Society of Anesthesiology
The American Association of Oral and Maxillofacial Surgery
The Academy of Osseointegration
The Implant Society of Northern Virginia
Reviews
"For years Drs Delgato and Kuzmik have been my families go-to doctors for major dental work. I reccomend them without hesitation to anyone seeking high quality dental care."
J.C.
Google
"Dr. Kuzmik is the best. He explains every step of the procedure and what to expect. He is a great surgeon. The office staff is always courteous and accommodating."
G.B.
Google
"Dr. Kuzmik and his staff did an excellent job removing my daughters wisdom teeth and we have absolutely no complaints. My daughter was surprised at how efficient they were, it was a much better experience for her than she had been anticipating. We highly recommend his practice."
S.F.
Google
"Staff was efficient & kind, Dr Kuzmik was thorough, explained things in an understandable way, and put me at ease. Highly recommend"
A.B.
Google
"Drs.Delgado and Kuzmik have assisted me with a variety of needs through recent years; services are always great- no issues resulting from a procedure. They take great care with follow up as well. What makes this office exceptional is the wonderful staff - they are top notch!"
P.E.
Google